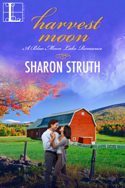 Harvest Moon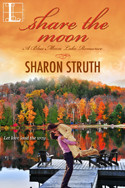 Share the Moon

Welcome to my world!
If you like stories with romance, a real life feel, and even a dash of mystery, then you're in the right place! The small towns in my books will leave you feeling right at home.
I've been a Connecticut resident for over thirty years. Here I've found a true home. The Blue Moon Lake Romance Series came about from my love of this beautiful New England state. Share the Moon introduces us to the community. Twelve Nights, a novella, is about one woman's struggles when all ties to the lake town threaten to disappear. And Harvest Moon has us seeing the town through the eyes of a newcomer looking for a second chance. A fourth series book, Bella Luna, releases in 2016—All I'll tell you is that Bella is a basset hound.
For exclusive previews of upcoming releases, as well as any contests or giveaways, click on the "Join Newsletter" link located on the sidebar.
Thanks for stopping by!
"Struth has a gift for layering stories within stories while keeping them all connected."—Library Journal

"The plot is refreshing and will definitely keep the reader turning page after page."—Fresh Fiction, SHARE THE MOON

"Sharon Struth writes a good story about love and loss. She knows her characters and has a path she wants them to take."—Eye on Romance